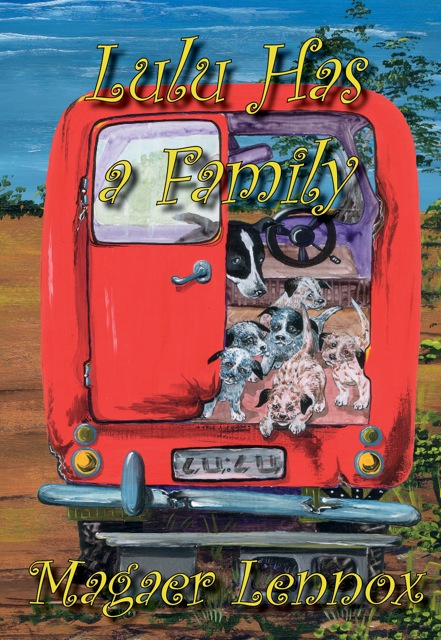 Lulu moves to town and meets the dog next door. She has a family.
Meet Lulu's pups and hear of their adventures. One of the becomes famous!
This is a true story. It is Lulu's second book.
Suitable for children 4 to 9 years old, but will be enjoyed by kids of all ages.
Happy reading
Lulu       
Lulu Has a Family
© 2013 Magaer Lennox
Cover art and illustrations by Marlies Bugmann
Cover application by Magaer Lennox
ISBN 978-0-9757063-2-9
Ordering
Hard back – $15 AUD + postage
Please contact us for ordering information.